Samsung will bring "Super ISO" low light sensitivity to their phone cameras
There is a battle for the best low light photos between Huawei, Google and Samsung, and it looks like Samsung will launch its next offensive with the Samsung Galaxy S20.
LetsGoDigital has found a new trademark application for "Super ISO" for Samsung at the UK IPO (Intellectual Property Office).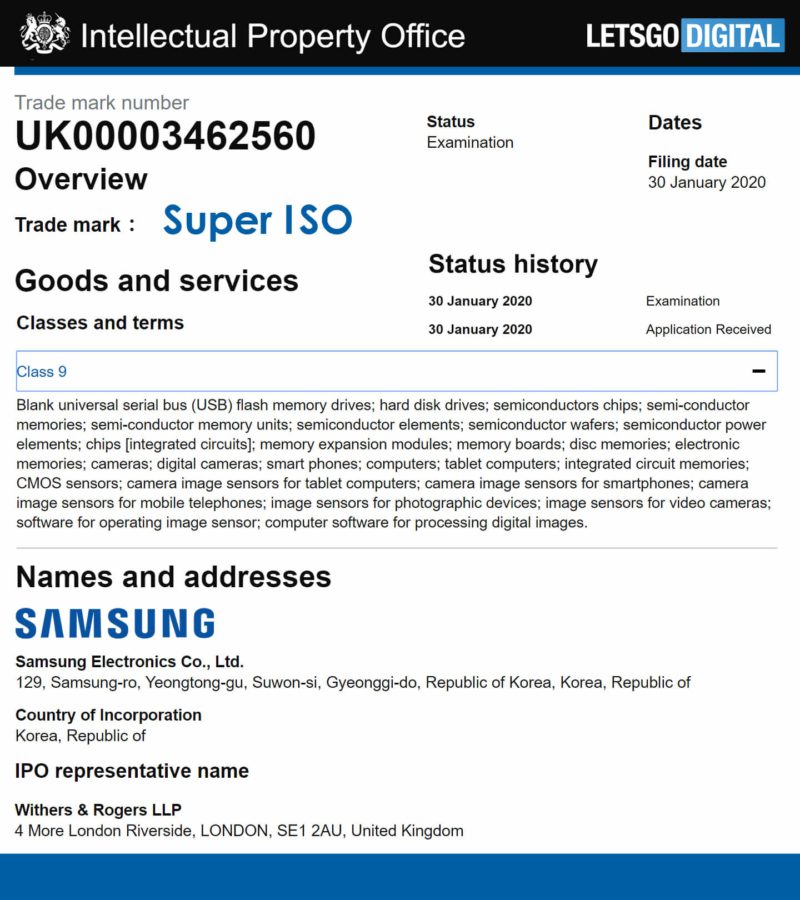 The application indicates that the brand is for: camera sensor for smartphones; image sensor for video cameras; software for digital image processing ".
The Samsung Galaxy S10 only offered an ISO range of 50 to 800 while the Sony Experia 2018 offered an ISO range of 64 to 3200 and the Huawei P30 Pro had a maximum ISO range of at least ISO 40.9600.
ISO refers to the light sensitivity of the pixels and a higher ISO allows better photography in low light and a lower ISO allows better images in full light.
The full specifications of the Samsung Galaxy S20 have already leaked and can be seen below :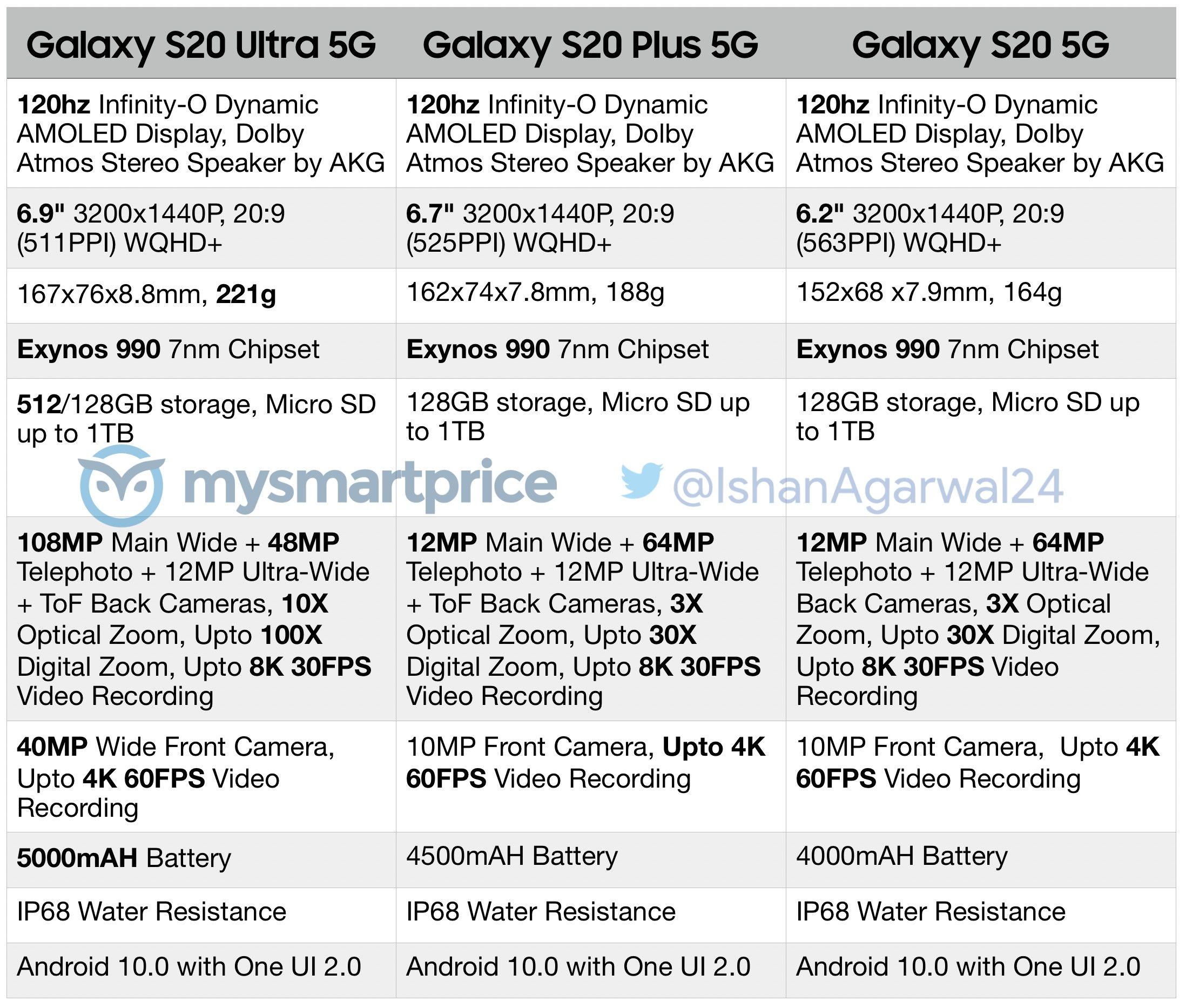 We also heard that the camera will feature automatic HDR, pixel cropping zoom and a special director cutoff mode for video that allows users to record video from multiple cameras simultaneously.